ASSISTANT COACH at Top Speed Sports Fitness
Alison Bolakis holds a Level 1 Community Coach accreditation with Athletics Australia.
She is also currently studying Personal Training Certificate III through TAFE NSW.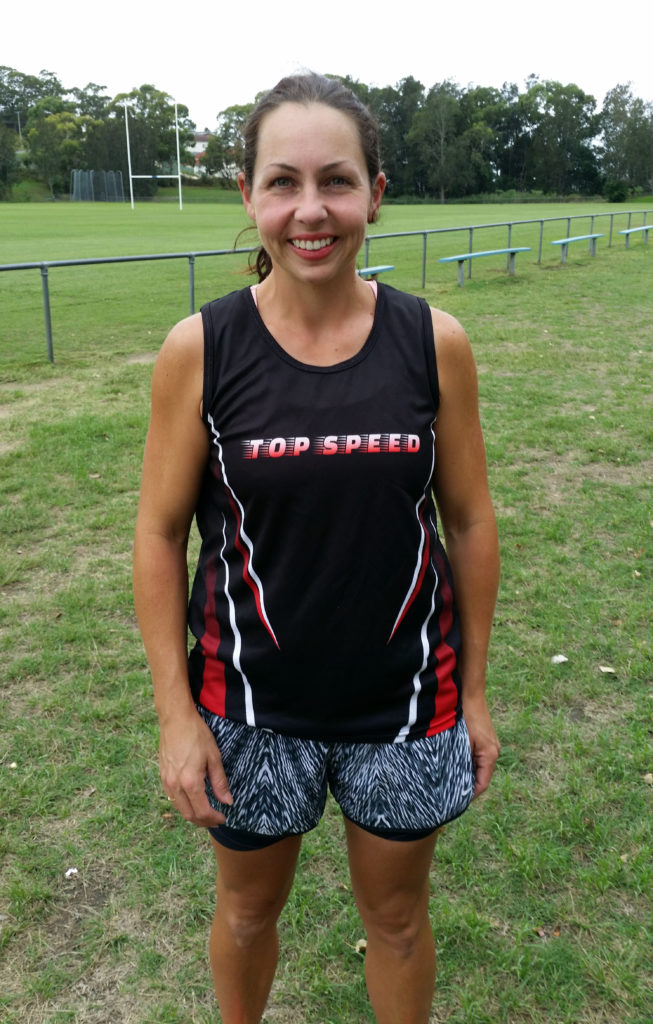 Alison returned to competitive sprinting (Masters Competitions) in January 2016, after 17 years away from the track.
As a junior Alison was a NSW State Champion in the 100m, Silver medalist in the 200m for several years. She was also a Gold (Relay) and Bronze (100m) medalist at the Australian Championships in Brisbane as a 15 year old, and part of the relay team that broke the Australian record in their age category.
Alison is a mother of 4 very active children – she understands the daily struggles of work/life/kids balance, but hopes to encourage other mothers (and fathers!) to get back into being fit and active in an enviroment that can involve the kids.